Did Vivian and friend have fun celebrating their seventh birthdays together at the American Girl store? I'll let you decide.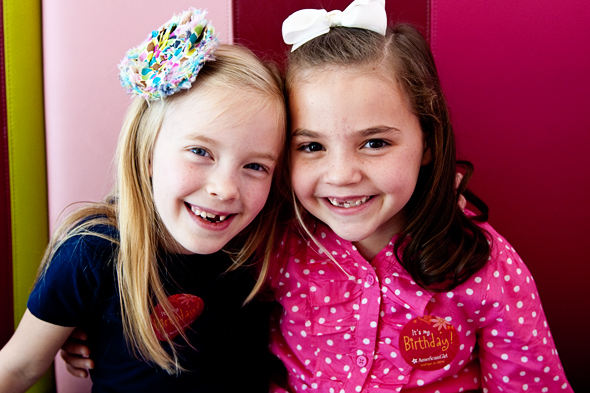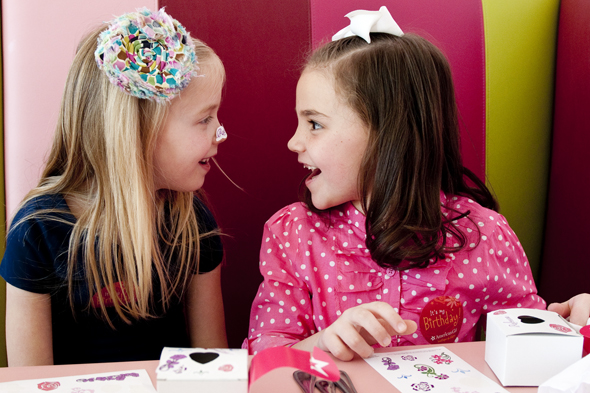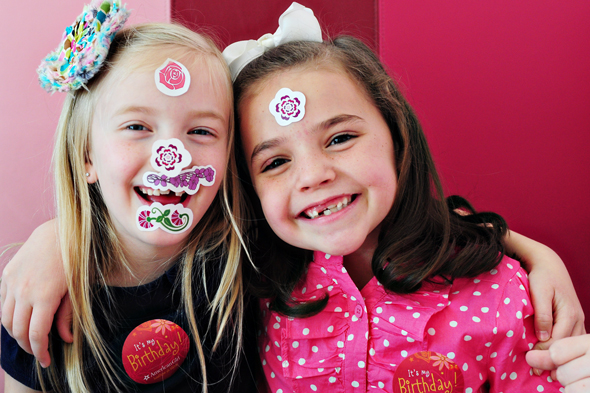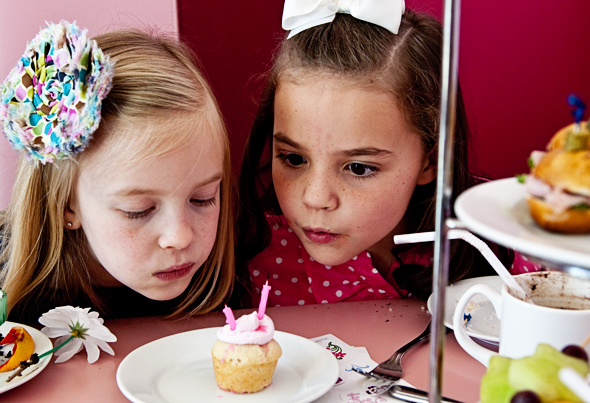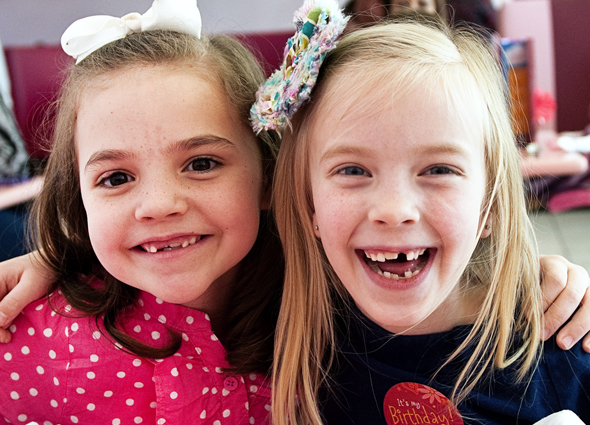 Because this birthday celebration was during Spring Break, the store was pretty crowded, but I agree with Vivi's friend's mom's observation that the buzz only seemed to enhance the girls' excitement. I am grateful that I had made reservations for the afternoon tea a few weeks ago. For $11 per person, it was the perfect little birthday meal.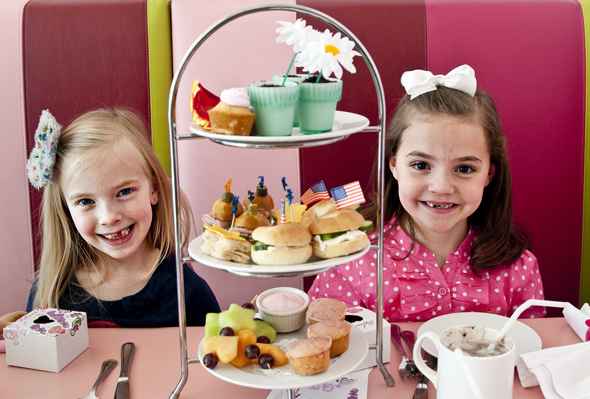 I asked Vivian to write a little synopsis of her trip. She loves to use the word "so" in rapid sequence, but I told her she couldn't use the word "so," hence the "never ending" verbiage in place of her favorite "so, so, so, so, so . . . . much" line. Cute and clever, that girl is.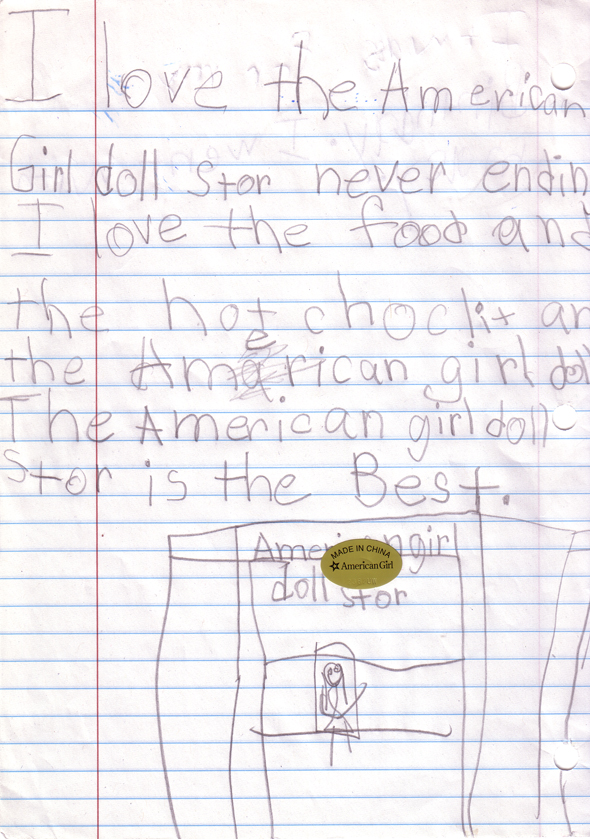 Yes, it's ironic that every tag in the store says "Made in China,"  the mark-up on the merchandise borders on extortion, and some of the employees look like they'd be better suited for a liquor store in the wrong part of town, but the girls obviously didn't seem to mind one bit.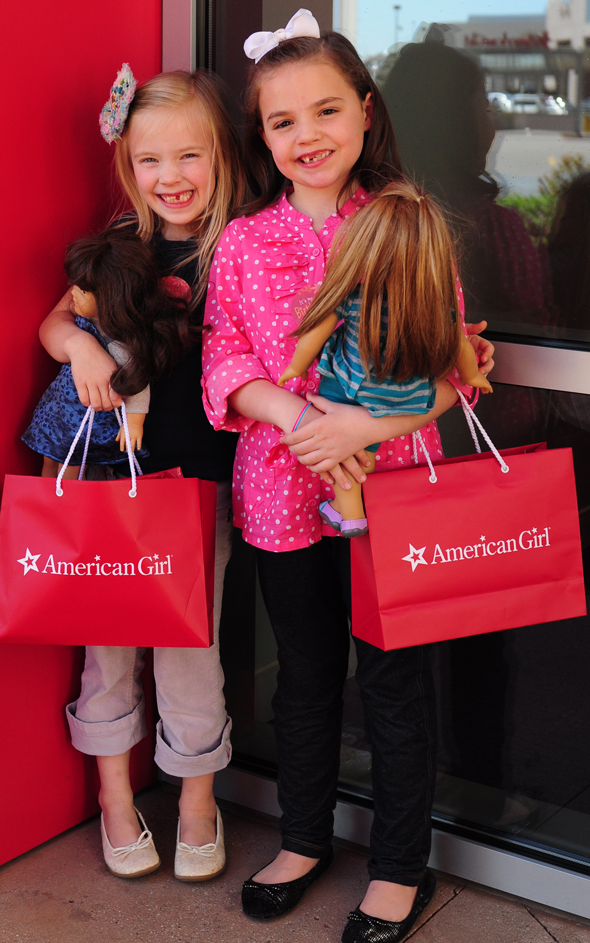 Happy Birthday, Miss Vivi. I love you so, so, so, so, so, so, so, so, so much NEVER ENDING!