Guess what I've been doing while on vacation at Heidi's house?
Besides indulging on Claire's delicious cooking (I'm enjoying a gourmet omelet as I type) and trying to potty train Tad (more on that later), I've become obsessed with sewing dresses for Vivian.
I picked up three awesome Oliver+S patterns at a quilt fair my second day here and then proceeded to crank out three dresses in as many days. I'm currently working on dress #4, a cute sun dress from Izzy and Ivy pattern "Little Vicki" which I hope to finish by tonight, and I have fabric washed and ready for three more dresses.
I can't say enough good about the professional techniques and polished instructions of Oliver and S patterns. And I don't want to be rude, but despite Izzy and Ivy's darling designs and their eye for picking fabulous fabric combos, some of their patterns are lacking on clear, error-free instructions and quality techniques.
Here's the Oliver and S "Family Reunion Dress" Vivi wore to church today.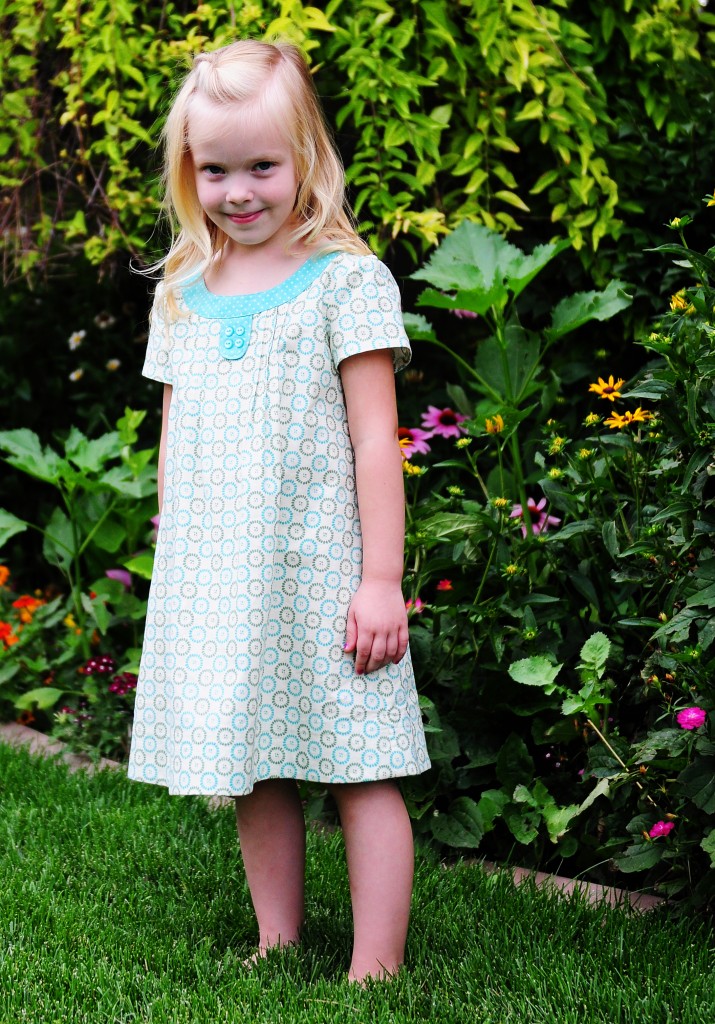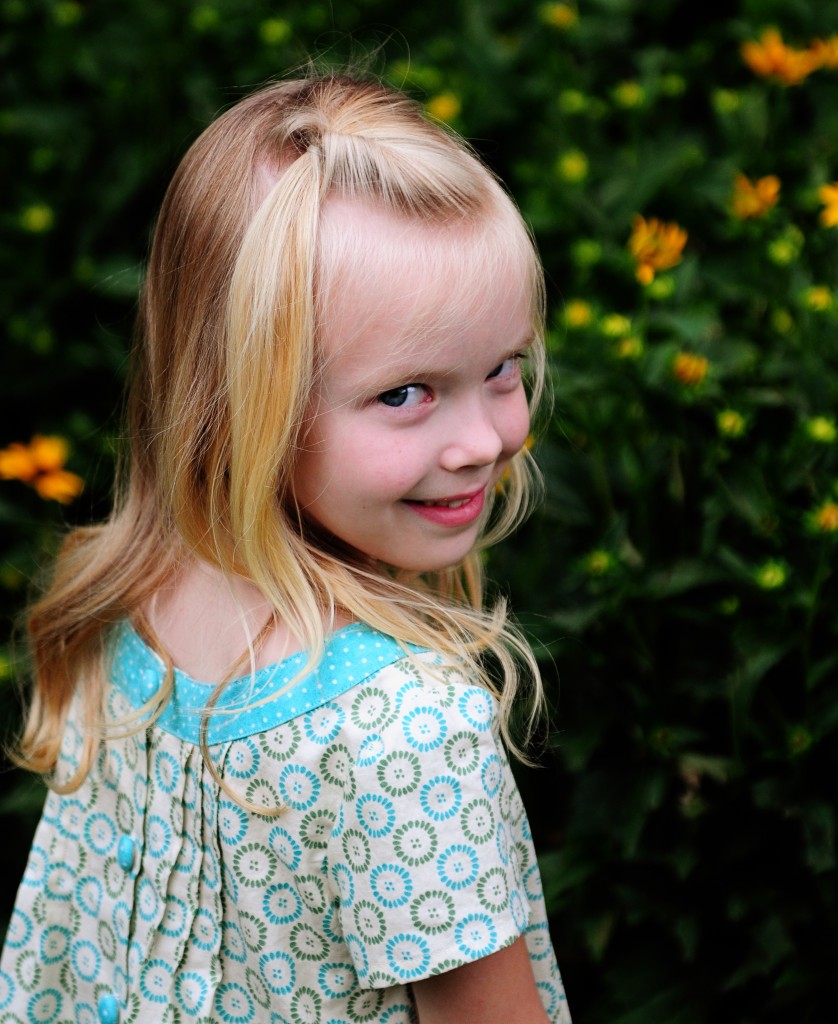 (She got a little shy during the photo shoot when Brent stopped by with his kids).