You make my heart sing!
Hopefully the fluffy mane on the groovy new zebra hat I crocheted for Tad's birthday is the only mohawk he'll ever sport.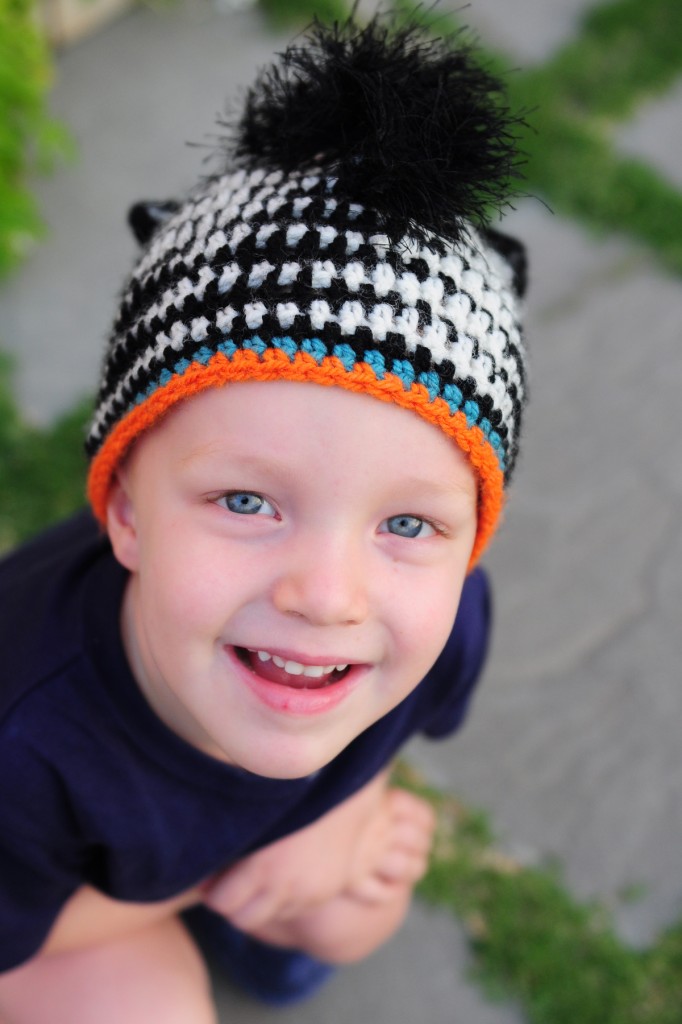 He and I looked through countless patterns on Etsy, and I tried to convince him that he wanted me to make him an owl or puppy cap, but when he saw the zebra creation, he could not be dissuaded. With lots of zebra patterns to choose from, I settled on this one because it uses a method of stacking stitches of different heights to create more realistic, undulating stripes.  The hat was a breeze; the ears were painful because the instructions were horribly vague. I love to support Etsy designers and often find patterns that are not available anywhere else, but it's rare that I find a one that is error-free. And although some people really go out of their way to give very clear instructions and lots of pictures to illustrate every step of the way, others, like the author of the zebra hat pattern, don't quite have a knack for dumbing things down to my level.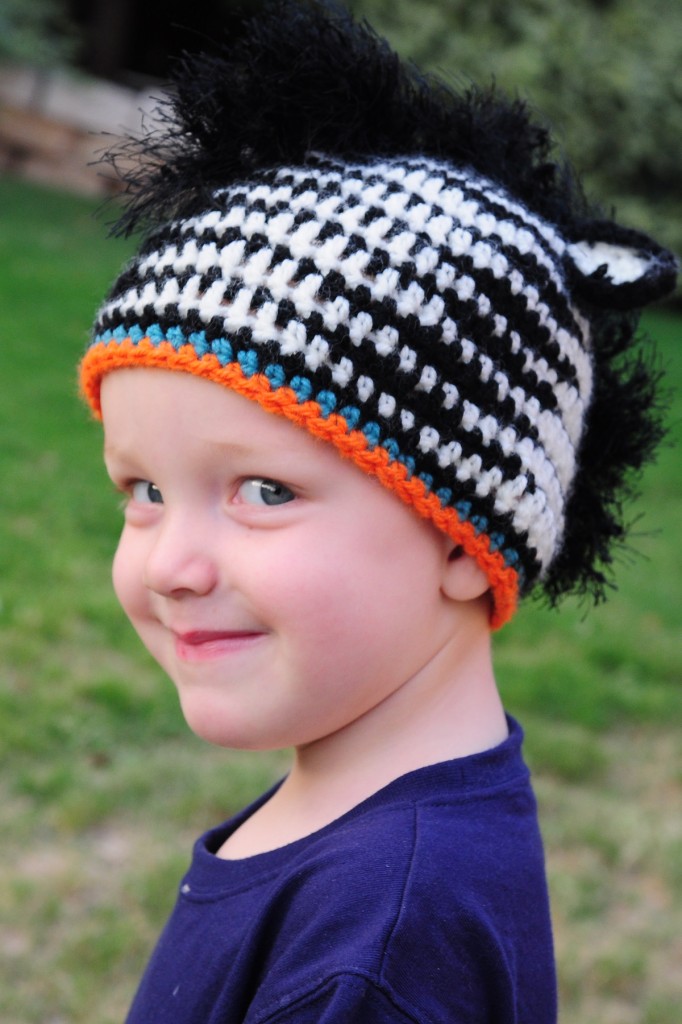 As I type, Tad is so taken with the pictures from his photo shoot and with his wild hat that he is scratching my back and hugging (choking?) me as he repeats his (and my) favorite phrase of endearment: "You're the best mom I've ever had in the whole wide world."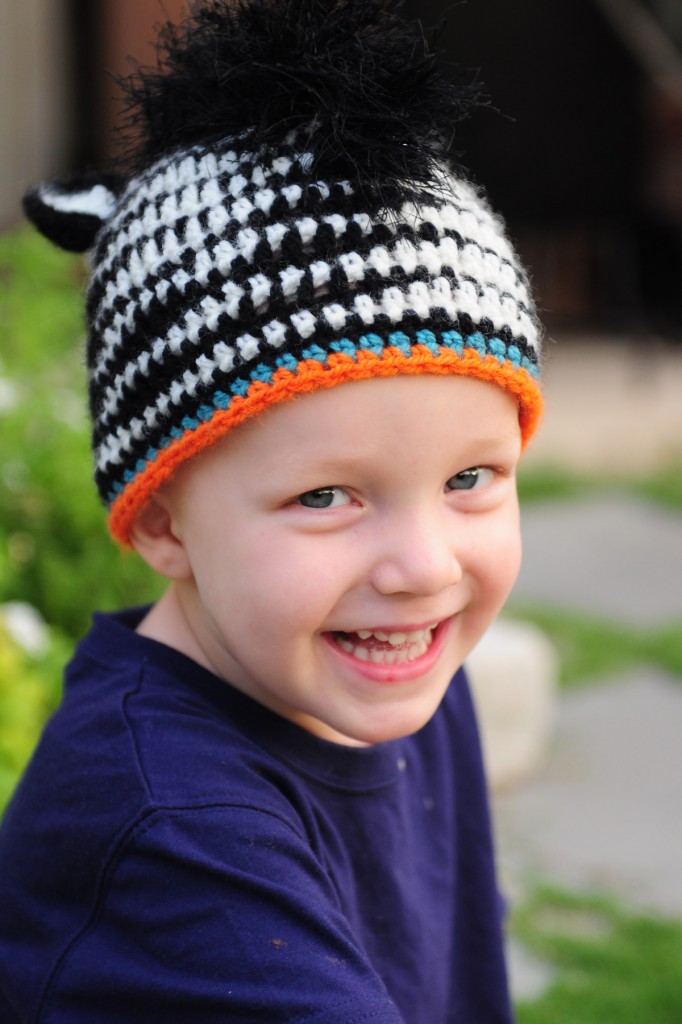 With that kind of treatment, I'd crochet the little guy a hundred zebra hats. (And hopefully slip in an Owl and Puppy one when he's not looking. I think that he's going to look really cute in those, too.)