Excepting her birth day, I doubt that any of Ari's birthdays have been as eagerly anticipated as this one.
In Ariana's mind, the big One-Two is the portkey to a magical world of new opportunities, and I can't say that I blame her for her excitement: old enough for cosmetics, Young Women's, and the potential of paid babysitting jobs without yet being plagued with the side effects of maturity–pimples, hairy armpits, monthly messes. Not a bad gig.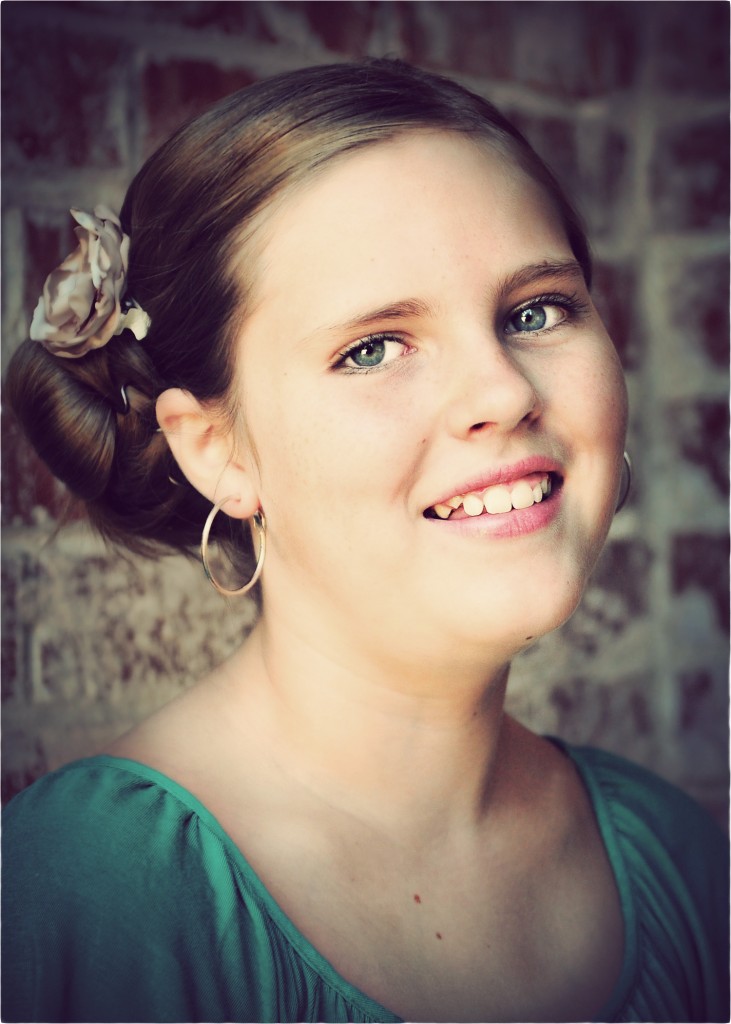 Ariana felt very loved and lucky as several of her friends wished her a happy day by taking her for ice cream, secretly decorating her room while she was at tennis, and bringing her thoughtful tokens of friendship.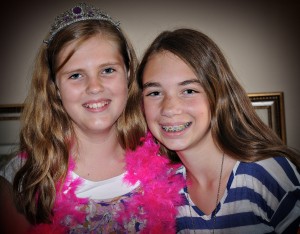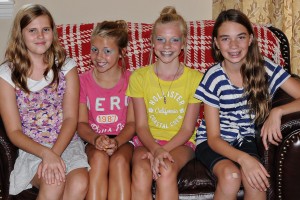 As a family, we celebrated Ariana with her chosen dinner menu–Thai Coconut Chicken Curry Soup over Jasmine Rice followed by Cookie Dough Ice Cream Pie for dessert.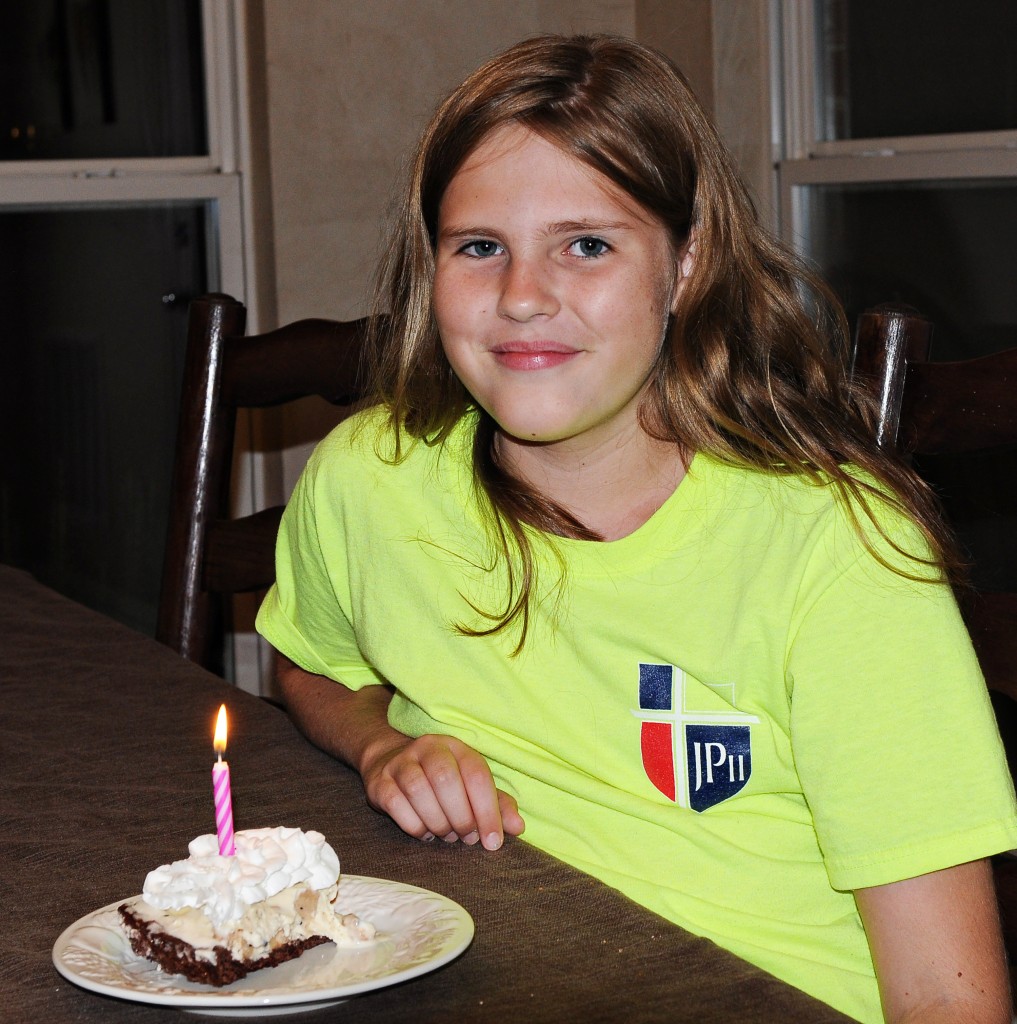 A few days later, we hosted a "Late-Over Fit for a Tween" party to culminate Ariana's birth week. Make-your-own pizza, facials (peel followed by a chocolate masque), flower necklace craft, cupcake decorating, spin-the-nail polish-bottle game, and the movie Ever After kept the girls giggling until the stroke of a midnight.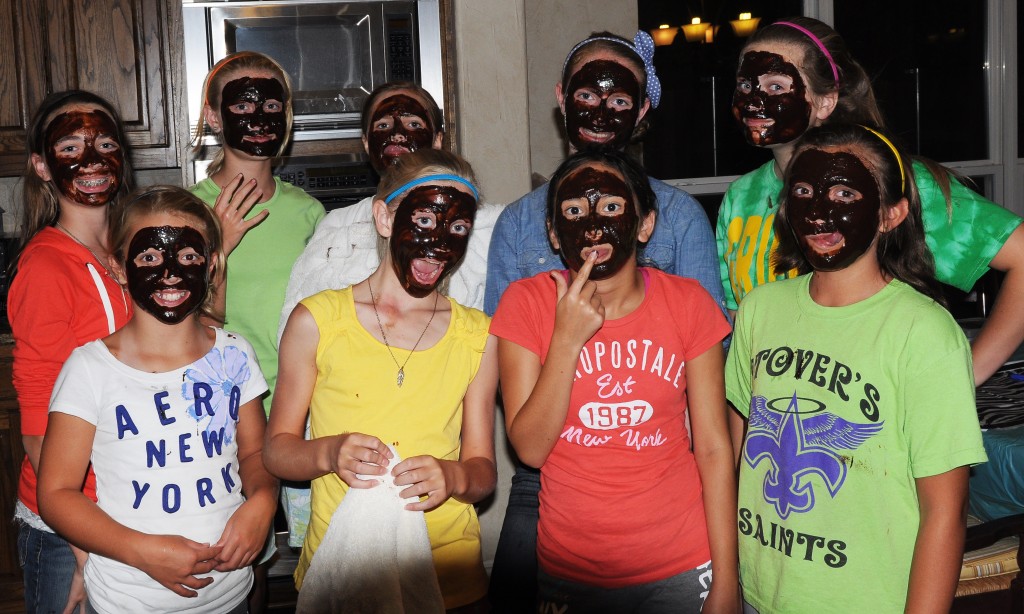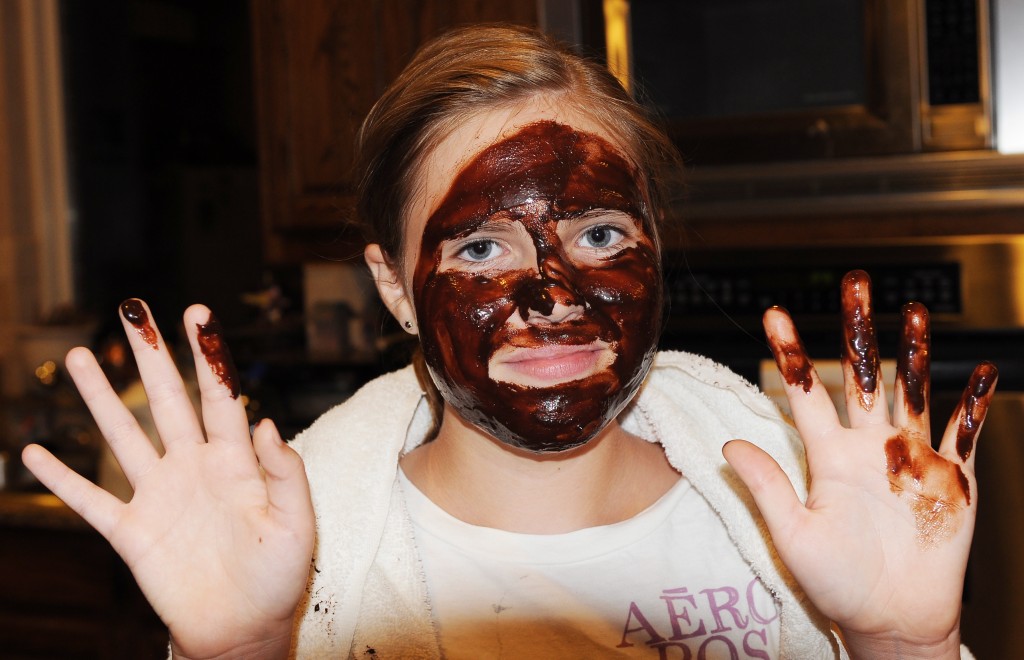 I'll elaborate on the nail polish game because it was especially fun and creative. Buy ten different shades of inexpensive polish (i.e., Ice brand from WalMart). The girls sit around the table with the bottles in the center of the table. One girl starts by selecting a polish, setting it on its side, and spinning it. Whoever it points to gets to paint one fingernail that color and answer a question associated with that color (see below). The girl to her right then chooses the next color and spins it. If the polish points to someone that already has a fingernail painting that color, it passes to the person on her left until it lands on someone who still needs that color. The objective of the game is to be the first person to get all ten nails painted with each of the colors. Ultimately, everyone is a winner and gets to pick a shade of polish to take home, but the first person to complete her nails gets first pick of the polish.
Here's the list of nail polish colors and associated questions:
Orange: Orange stimulates the appetite. What is your favorite food?
Yellow: Yellow is uplifting, happy, cheerful and fun. What do you like to do for fun?
Silver: Silver is associated with prestige and wealth. If someone gave you a million dollars tomorrow, what would you do with it?
Turquoise: Turquoise can help us to love ourselves. What is one thing you love about yourself?
Light Pink: Pink is unconditional love and nurturing. What is one thing you love about the person to your left?
Neon Pink: Neon pink is playful and happy and fun loving.  What is one thing you love about the person to your right?
Green: Green is the color of growth. What is one talent or ability you'd like to develop?
Purple: Purple represents the future, the imagination and dreams. If you could have one wish granted, what would you wish for? You can't wish for more wishes.
Red: Red is the color of determination and accomplishment. What are you determined to do within the next year?
Blue: The color blue reduces stress, creating a sense of calmness and relaxation. What helps you feel calm and relaxed?
For the flower necklace craft, Ari and I raided our Goodwill donation box and pulled out old t-shirts. I won't go into details on how to make the flowers because there are a million tutorials on-line, but I will say that my method was with needle and thread and not hot glue.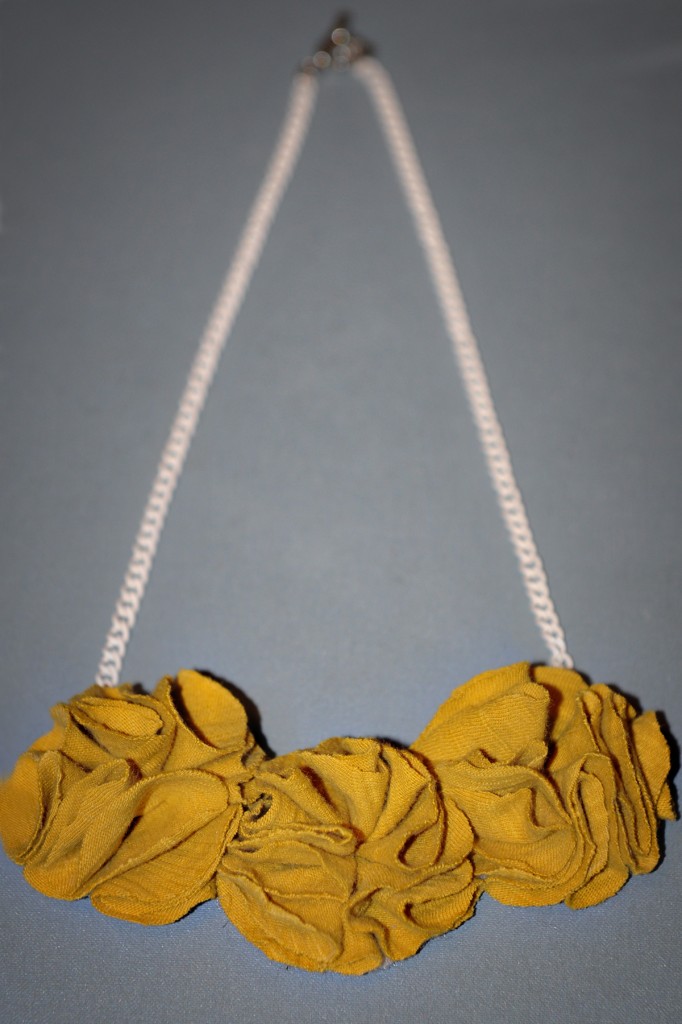 I hope that the past week demonstrates how much you are dearly loved, Ariana.