I feel like I'm going to throw up. All my babies went to school today.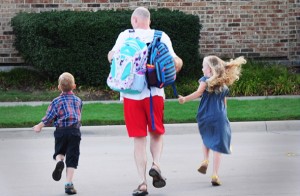 Somehow, the sunlit world is gray
A small boy went to school today.
So often in these few years
Of healing hurts and mending tears
Of picking playthings off the floor
Of running often to the door
To see if he were safe at play,
The awful fear that he might stray
On eager, fearless baby feet
Into the crowded city street.
One thought has been a placid pool,
He'll soon be old enough for school.
And he was old enough today
Yet all the sunlit world is gray.
So soon my rooms grow orderly
With no small boy to bother me.
But quiet rooms are lonely things
When in their walls no small boy sings.
A quiet yard's a lonely place
When it has known a small boy's face.
Today he joined the world of men
He'll not be wholly mine again
Today he braved life's rise and fall–
Dear Lord, he seems so very small.
Somehow the sunlit world seems gray
My baby went to school today.
–Caroline Walker (Originally appearing in the newspaper shared with me by my dear friend, Myrna Monnier).
Tad woke up sobbing, commiserating with his momma who had been crying for days (dare I say weeks? months?) about his first day of Kindergarten. He'd perked up by departure time, and BT reports that the drop off was tear-free and full of excitement. (For Tad, not me. I'm a wreck.)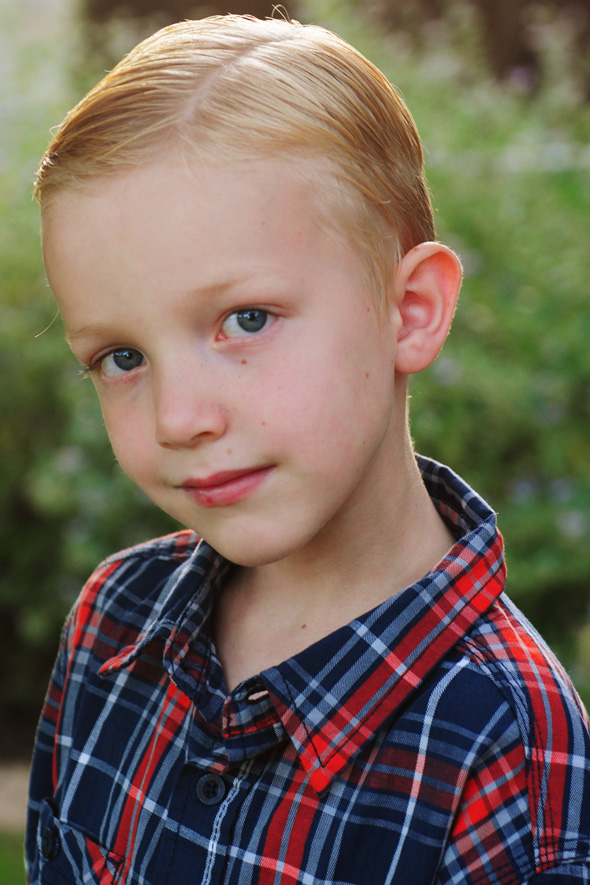 Vivi was excited to wear her new dress, another Oliver + S creation (Rollerskate Dress), to her first day of THIRD GRADE! I did raw-edge appliqued books on the hem and used selvedges as the book titles on the spines.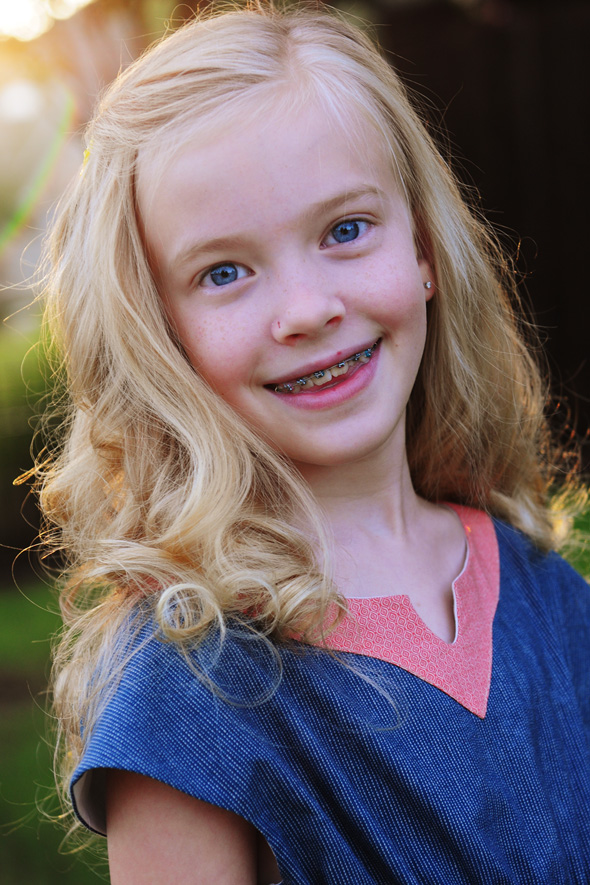 Ari, so grown up, was whisked off by her ride before we got to do our full photo session. Oh, how I pray she has a positive experience today, her first day of high school.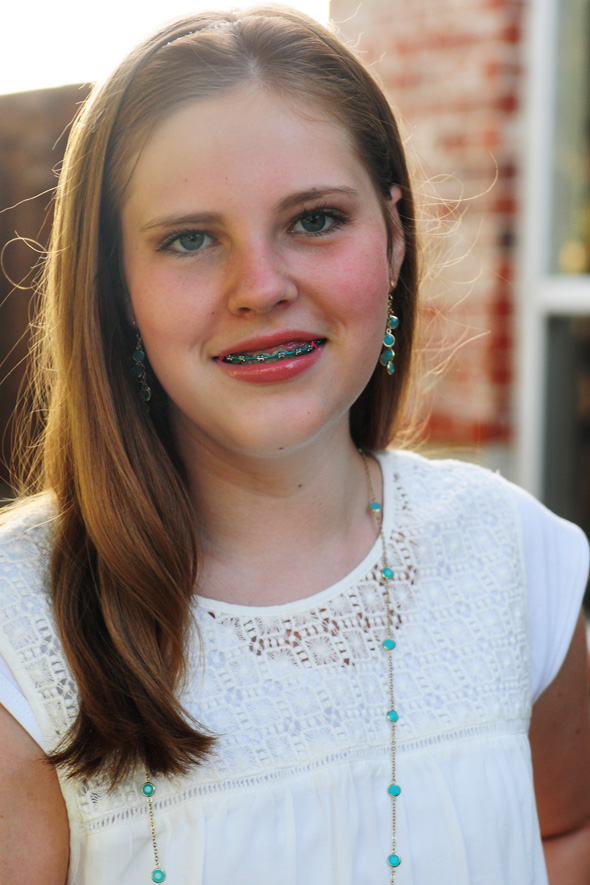 I knew this day would come. I knew it would be hard. I hoped it wouldn't be as difficult as I had worked it up to be in my mind. It's all of that and more.
The line in the poem that really hits me in the gut and perfectly sums up my sorrow is "He'll not be wholly mine again." I know that the school day will fly by and I'll see my kids again, but as soon as they start kindergarten, it's the beginning of the end. Until today, Tad was my little buddy. We went everywhere together. We had picnics and played Legos. We fought and we cuddled. But, like his sisters who have gone before him, when he walked out the door today, it was one small step for my sweet child and one giant leap toward a future where I play less and less of a role in his life. Because I love my kids, I am excited for their future and their growth. Because I am selfish and perhaps a wee bit maladjusted, I am devastated to lose them and perplexed about what my future holds.
Somehow the sunlit world seems gray. My babies went to school today.