I find solace in crafts, and I get giddy when I actually use some of the stockpiles of supplies I've amassed over the years. Here are a few of my latest creations: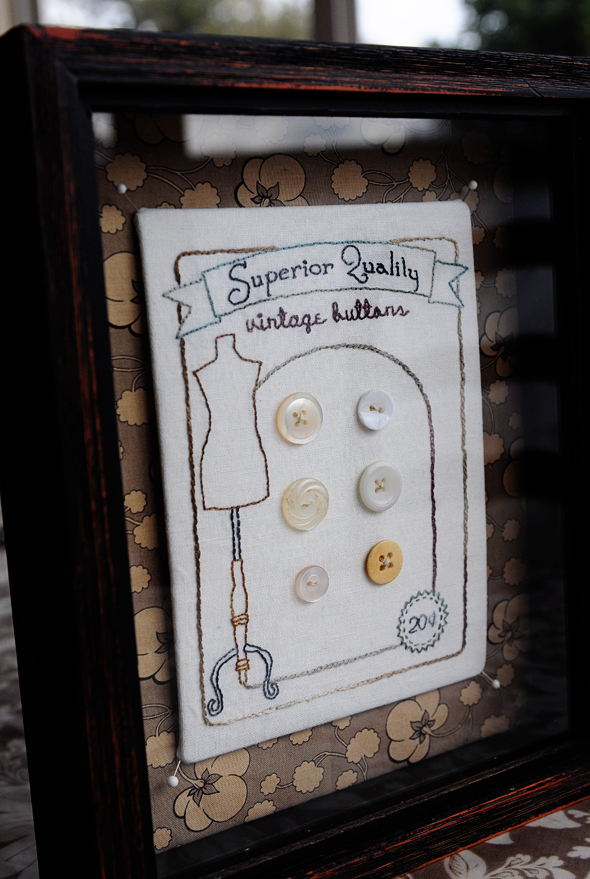 First up is an embroidery pattern that I designed in Illustrator. It's stitched with Cosmo thread on linen fabric. I then selected six little vintage buttons from the button jar. I wanted to make my own shadowbox frame but ended up just buying one from Hobby Lobby. This little creation is getting shipped off to Utah for my sister's 40th birthday. I'm only a month-and-a-half late.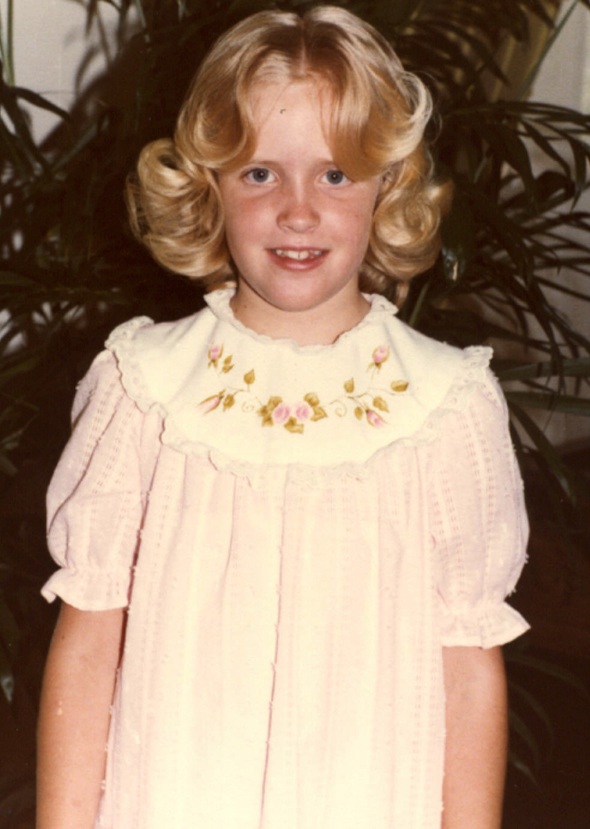 When I was a little girl, my mom made me an Easter dress each year. When I was eight, she made a particularly special dress with a tole painted yoke. I still have it. I also still remember the day this photo was taken. I was not happy with being forced to wear hot rollers and with the resulting ultra-poufy do.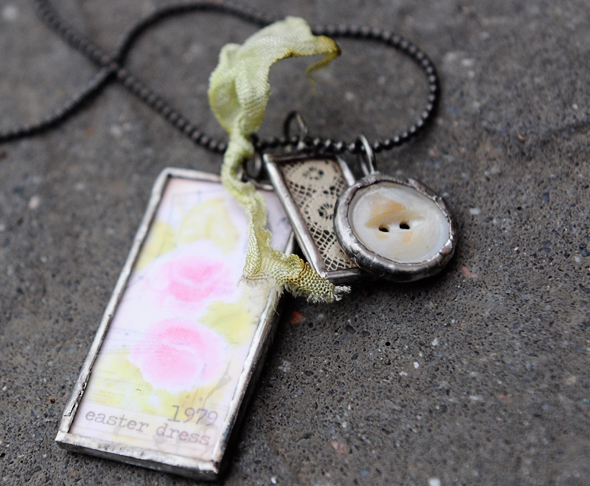 For this little soldered pendant, I scanned a floral motif from the dress and made a little collage in Photoshop. When I was in Utah a few years ago, my mom sent the extra Easter dress fabric home with me, so I cut a little piece of it and used it on the backside of the pendant. This has gotten me in the mood to sew a dress for Vivian this year. Maybe even out of the vintage pink Easter dress fabric? Ariana is too old for such nonsense, she reminds me, but I am going to knit a vest for Tad.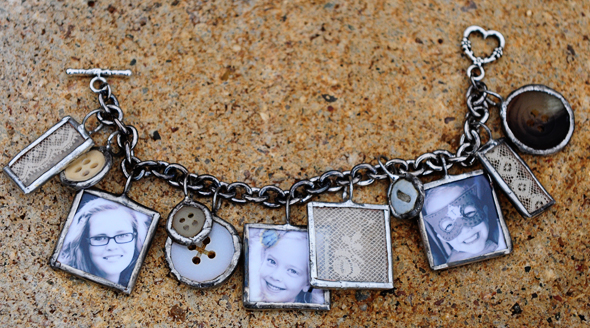 And while I had the soldering iron out, I got some practicing in and made myself a fun, busy charm bracelet. I call this creation "A few of my favorite things . . . " and found myself humming the Sound of Music song as I soldered away.
I'm sure BT wishes that I could find solace in family history work and that a few of my favorite things included cleaning, folding laundry and making dinner.