I love that Little Miss Vivi is all ruffles and frills, but I don't love the frenzy we feel when Vivi can't find her favorite lipgloss or sunglasses.
Problem solved. (Hopefully).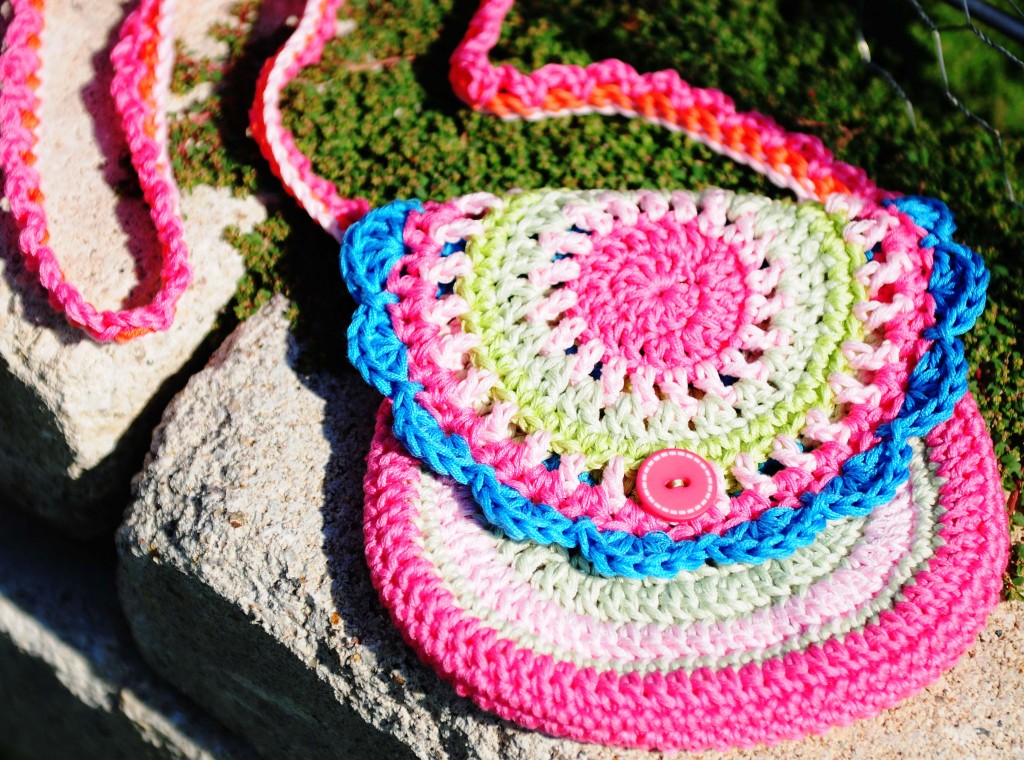 While BT and I have been watching past seasons of our current favorite show, Flashpoint, I crocheted this cute little purse.  Sized at only 6 inches by 6 inches, it's the perfect place for her to safely stash her girly treasures.
Inspired by the fun, vibrant colors (and because I have a lot of yarn left), I just bought another pattern from Etsy to make her a matching hat. I also need to get busy knitting the Harry Potter-inspired scarf for Ariana.
Stuff like this brightens my day.