What fun it is to have two littles at home that help keep each other company. Tad and I are going to be awfully lonely when Vivi starts kindergarten next year.
Last week, they spent HOURS amusing themselves with a box of foam peanuts. And surprisingly, they even cleaned up after themselves.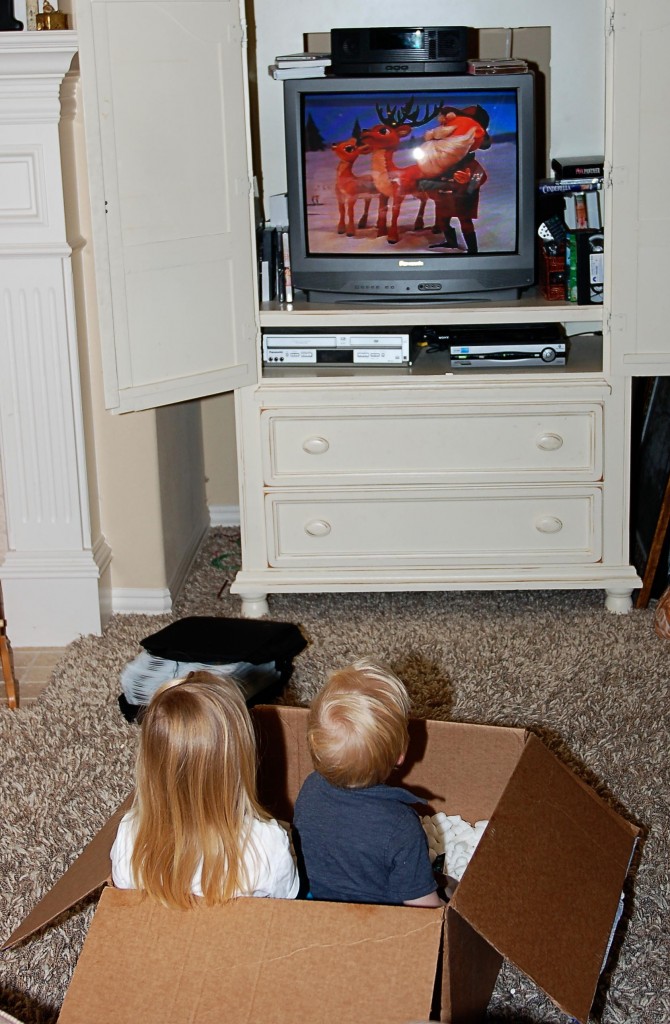 The sight of them sitting in their box watching Rudolph together is something I never want to forget. Surely, I'll remember days like this as some of the best of my life.