After our week of adventure at Philmont Scout Camp, we traveled through beauty (Gunnison, CO) and desolation (middle-of-no-where, UT) to reach family in Utah. We had planned to take our time getting there, but Bryan's Grandma Jones wasn't doing very well, and he wanted a chance to visit with her before he flew back to TX, so we made the trip in one day. As an added bonus, Bryan's mom was in town, and Michelle (Bryan's sister) and her children were able to meet up with us as well.
Grandma Jones is one of the most pleasant people I've ever known, especially considering she is suffering from Alzheimer's. She always seems to find humor and joy in even the simplest things, and although she probably had no idea who the gaggle of people around her were, she was warm and personable.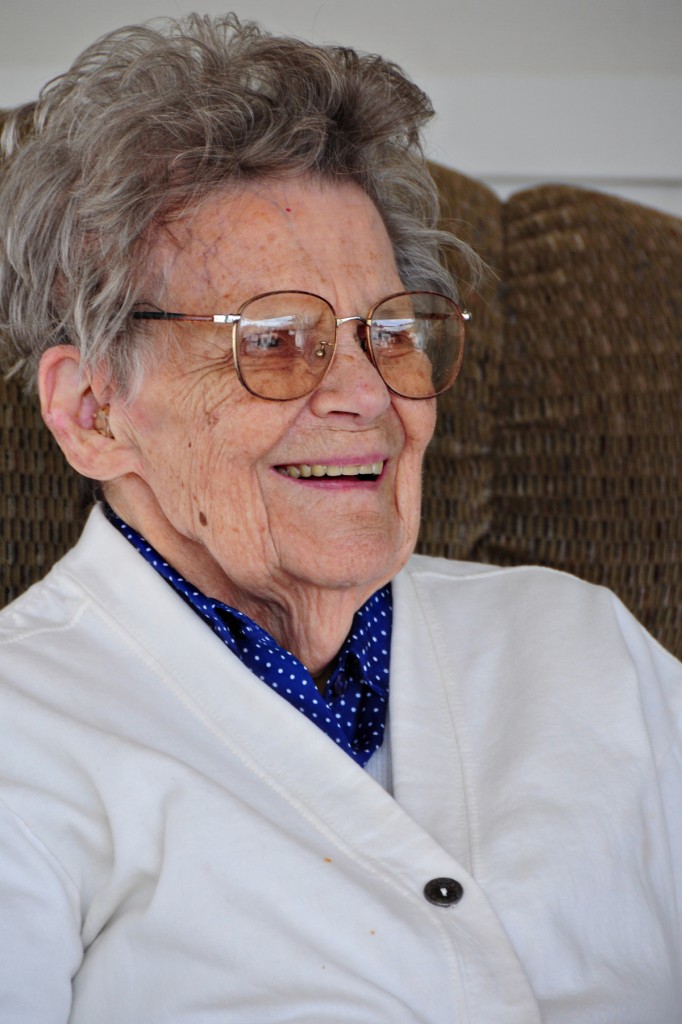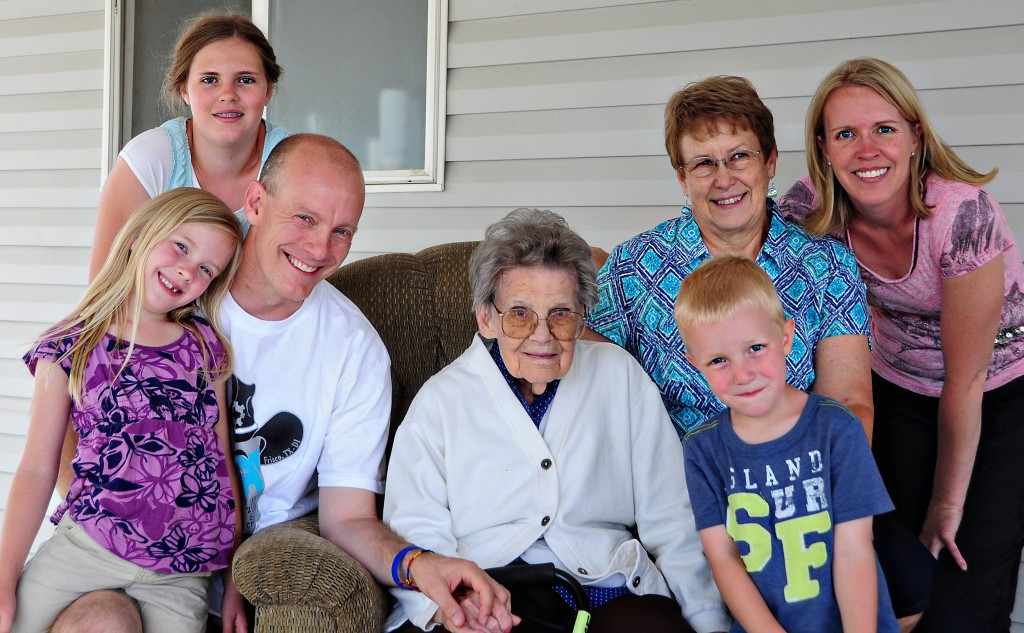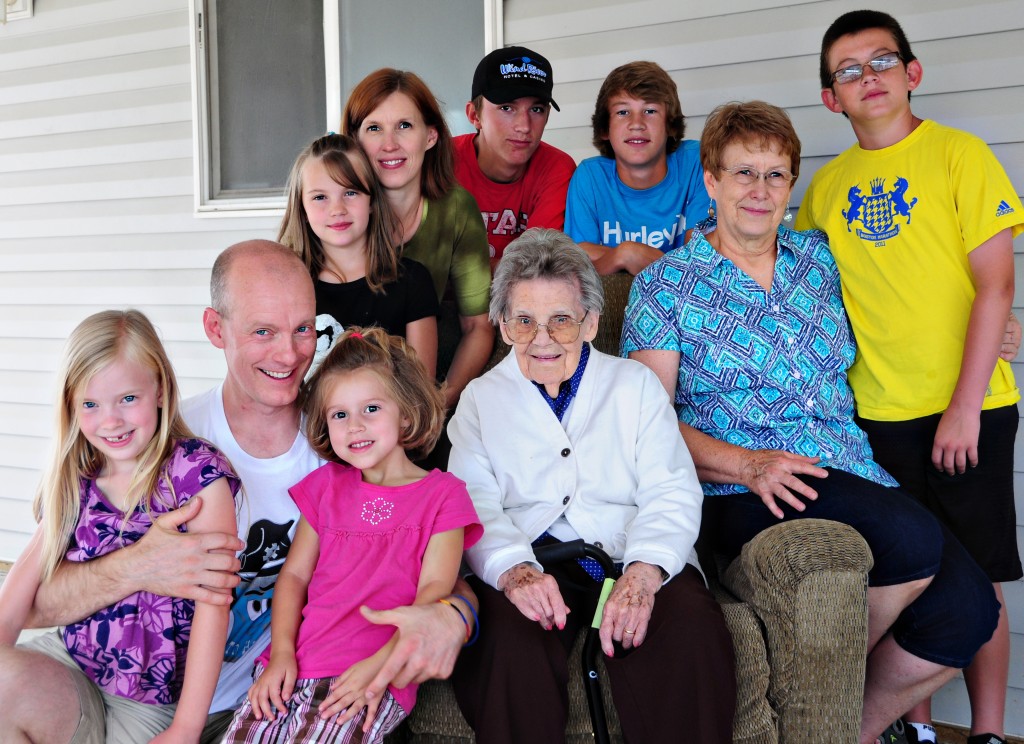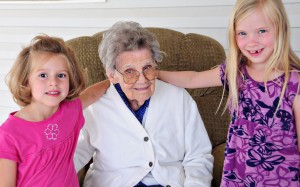 Grandma Grace Jones was particularly tickled when she was reminded that two of her great granddaughters carry her name–Ava Grace and Vivi Grace.
Sweet Grandma, we all love you and are grateful for the time we were able to spend with you. Thank you for your example of enduring gracefully and faithfully.